Waine Turner
Date of Birth 21/04/1967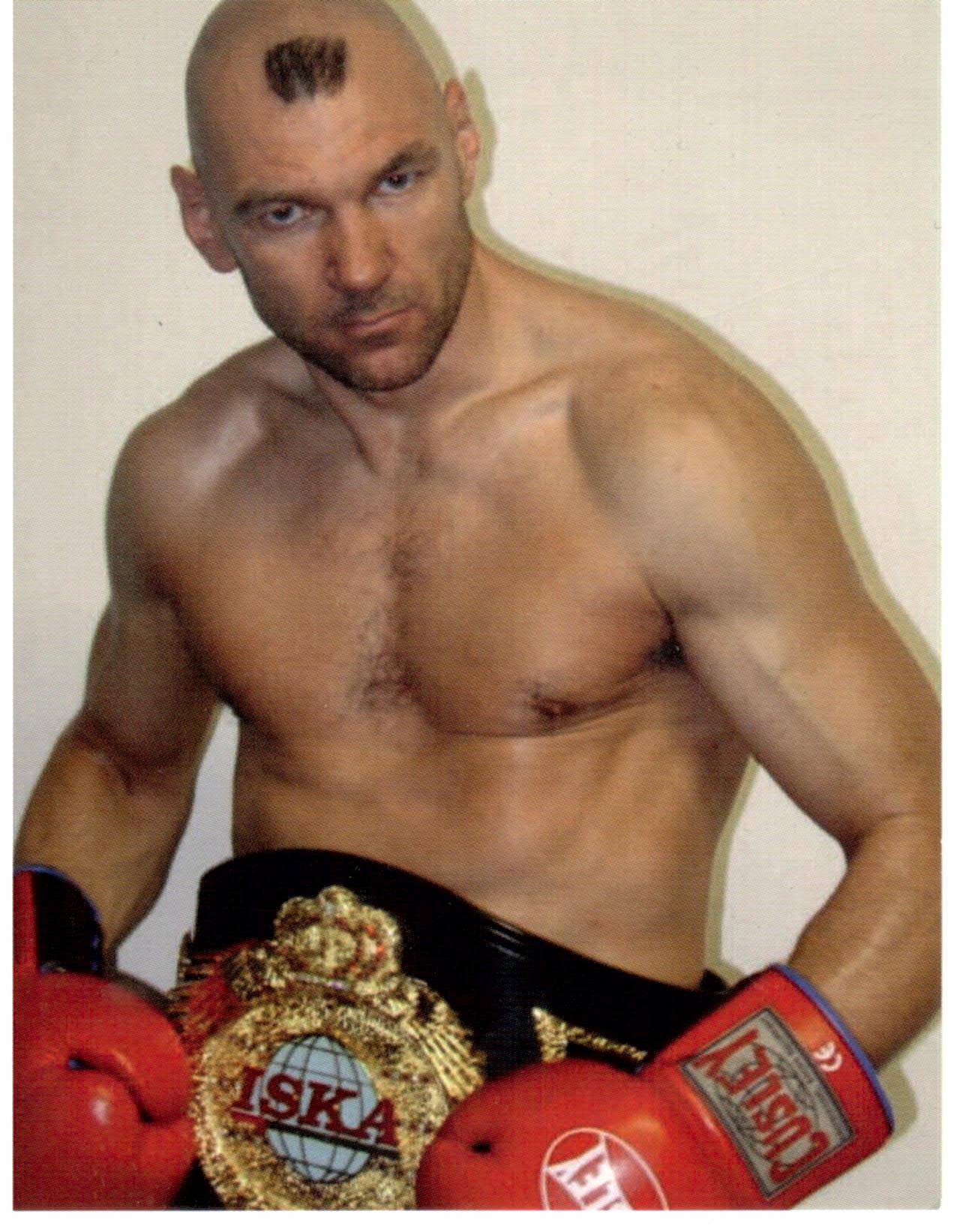 Height: 6' 2"
Weight: 95 kg (Muscular Build)
www.waineturner.co.uk
Personal Profile
After taking a hiatus from competitive kick-boxing in 2008 (I have previously held the Cruiserweight World, European and Great British championship belts), I decided to pursue a career in acting and fight choreography and enrolled in acting classes with Class Act Drama Centre in Birmingham. I feel that I have pushed myself to the limits in my Martial Arts career and would like to do the same in the acting world. I have decided to do theatre, as I would like to stretch my acting ability by playing a wide variety of different characters and experimenting in different genres.
Professional – Kickboxing Record
2 x British Champion ( 1 x undisputed )
1 x European undisputed
1 x World Champion
Amateur – Kickboxing Record
3 x times ~National British Grand Champion
1x Wako British Champion
Bronze Medal World Championships
Qualifications
1st Degree Black Sash Kung Fu and Instructor
2nd Degree Black Belt Contact Kung Fu and Instructor
2nd level Athletic Coach Throwing Events
Assistant Swimming Instructor
Film Work
Bad Blood played Ratty head tough guy to drug dealer Blade. Director Syd Saed November 2010
Devil's Playground played a Zombie September 2010
Sacrilege played Dars directed by Daniel Alexander from Visionaire Media Group. Can be viewed online at

www.visonairemediagroup.com

( October 2009 )
Advertisement Work
Stanley Tools advertisement Summer 2010
Played the face of 'Wrath' for Seven Deadly sins advertisement campaign for Fresh Awards 2010
Print Advertisement (Daily Mirror Newspaper) 'Wink Bingo' (2008)
Body Double (Henry Mask, Light Heavy Weight and Cruiser Weight World Boxing Champion for Madam Tussaud's (2008)
Rugby "Get To Your Local Library" Advertisement (2008)
Television Advertisement for "UFC 2009 Undisputed" Video Game (THQ) for Setanta Sports (2009)
Acting Work TV
One-Minute Fight Reel (2003)
Soap Opera Pilot "Centenary Place" (2007)
Various Appearances on Doctors for BBC (2007-2008 )
Heavily Featured in episode two of Season Two of BBC's "Survivors"; playing "Joe" muscle of the Paddy Gang (2009) (Used fighting skills in a number of the fight scenes
Merlin played warrior and rebel fight characters in several episodes Summer (2010)
Acting Work Theatre
Class Act Drama Centre full stage production of " See How They Run" at The Custard factory playing "The Russian" (2008)
Class Act Drama Centre full stage production of "When Santa Lost His Beard" Christmas Show at Birmingham's Hippodrome playing "Evog the genetically modified Elf" (2008)
Class Act Drama Centre full stage production of "One Flew Over The Cuckoo's Nest" at The Highbury LittleTheatre: playing "Chief Bromden" (2009)
Class Act Drama Centre 'Take Ten' series of ten minute short plays, played several roles lead roles. ( Oct 2009 )
'The Genie' in Fairy Tale Fiasco at The Custard Factory Jan/Feb ( 2010 )with Class Act Drama Centre
Played Romeo and Benvolio in two different performances of Montagues & Capulets with Class Act Drama Centre November (2010 )
Parts played for Class Act Drama Centres tours throughout 2010 Candy Man in Charlie and Chocolate Factory, Several fairytale characters in Grimm Tales and Eddie Edwards the boxer in Ernie's Incredible Hallucinations
Music Video
Played henchman in music video filmed by Daniel Alexander for Bully Ghetto Superstars for song entitled 'I Wanna Fly Away'.